This post contains affiliate links. "As an Amazon Associate I earn from qualifying purchases."
[ad_1]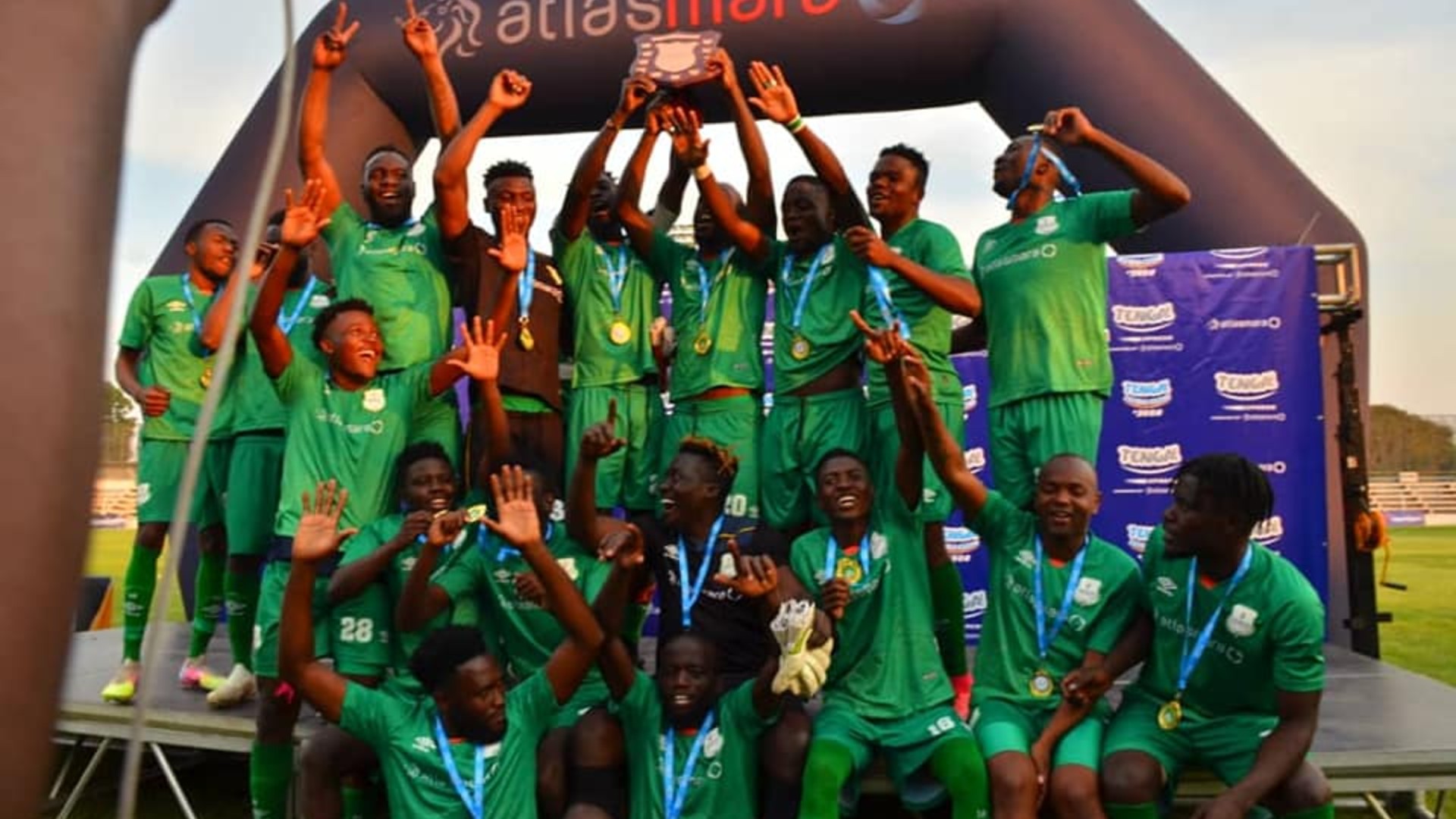 Timu ya Ziko got the necessary morale from the season's curtain raiser before starting their league title defense
Kenya international Jesse Were scored a brace as Zesco United defeated Lusaka Dynamos 4-0 to lift the Charity Shield Cup at MTN Woodlands Stadium in Lusaka on Saturday.
Both goals were scored in the first half as the other two were scored by Mukuka Chanda and Edward Lungu.
The Kenyan star scored the opening goal for the Zambian Superliga champions in the third minute after connecting to a post delivered by Samson Mkandawire.
Zesco would have easily added the second goal in the seventh minute, but Chitiya Mususu was marked offside after being put through on goal by Were.
Lusaka Dynamos's Collins Sikombe came close to extending the visitors' lead when he found himself completely unmarked in front of the goal after a pass through the middle. Emmanuel Chabula had a chance to take the lead on Lusaka Dynamos's dazzling drive up the left, but the opportunity fizzled away as his shot went just over the bar after 10 minutes.
Having been awarded a free kick in an awkward position after 14 minutes, Zesco United did not go for a shot but instead fired the ball hard into the 6 yard box. over bar.
Chipyoka Songa missed Lusaka Dynamos's open chance in the 17th minute when he fired after the Super League team managed a good run that Zesco United had a hard time stopping.
With 20 minutes played, Logic Ching'andu came in from the right and could have had the tying goal, but the defenders successfully repelled the attack by Mkandawire.
After 26 minutes, a couple of quick and successful challenges followed by a shot from just outside the penalty area by Lusaka Dynamos might have resulted in another goal for Lusaka.
Harambee Stars's keeper Ian Otieno made a brilliant save 34 minutes into the match, blocking a rocket of a shot from Timon ya Ziko on the right hand side.
After being stopped from scoring the second goal for Zesco United in the 38th minute, Chanda found a minute later on the net to extend their lead.
In the 44th minute, Were, the club's all – time scorer, scored his support to ensure that Zesco United took the break with a 3-0 lead.
Ching'andu, who helped Were score his second goal, was unlucky not to find the back of the net with his 48th minute header as his effort flew slightly over the crossbar.
A well-executed free kick by Lusaka Dynamos after 60 minutes made it 2 – 1 for Godfrey Binga.
Binga was then unable to beat Otieno in a one-on-one situation one minute after the hour mark.
Zesco United added a fourth goal in the 88th minute when Lungu, who had replaced Tafadzwa Rusike in the 79th minute, scored his debut goal for the Ndola club.
.

[ad_2]

Source link