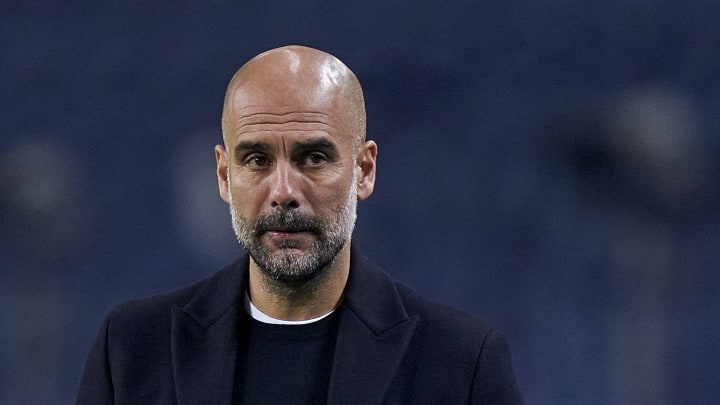 This post contains affiliate links. "As an Amazon Associate I earn from qualifying purchases."
Pep Guardiola again downplayed the prospect of signing a forward despite City's difficulties in the front goal, effectively ruling out any transfer deals in January.
The Blues have struggled to find their usual ruthlessness in attack this season and often had to do without Sergio Agüero and Gabriel Jesus, with the pair struggling to stay fit.
As a result, they have managed just 19 goals in their first 13 Premier League games, compared with 37 at the same point last season.
Quoted by objectiveGuardiola rejected the prospect of signing a striker in January: "No, I don't think so. The economic-financial situation is what it is. All clubs fight and we are no exception."
He added, citing momentum as the problem: "It's not a lack of rhythm, it's a lack of momentum to score goals. They make good situations, it's not rhythm, it's momentum.
"The goals are something special, it's a touch and a flow and now we don't have it."
Injuries to their two main forwards are the likely cause of City's lack of "momentum" in attack. Aguero has made just six appearances in all competitions so far this season, returning to action in his final Champions League group stage match with a goal before being ruled out for the Manchester derby three days later. as a knee injury continues to plague him.
Aguero's injury problems would have presented the ideal opportunity for Jesús to proclaim himself the City's number nine, but his own fitness issues have limited the Brazilian to just 10 appearances in all competitions. It has led to the summer signing of Ferran Torres often being portrayed as the de facto center forward.
And while the Spaniard has impressed when he has been thrown from the bottom, Guardiola's team as a whole is struggling for creativity and attack on the attack, despite improved defense.
A home game against Newcastle on Boxing Day is your chance to get back on track and move up the league rankings.
Source link