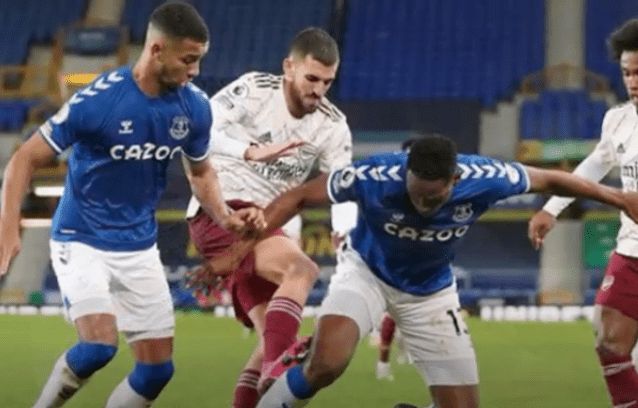 This post contains affiliate links. "As an Amazon Associate I earn from qualifying purchases."
Saturday night's Premier League game between Everton and Arsenal was a fighting affair at times.
That could well have been expected given that Mikel Arteta's side is fighting near the bottom of the table.
Although the match was not 'dirty' as such, there was behavior in one incident that should have ended with a pair of red cards, according to former referee and PGMOL director Keith Hackett.
The gunners' midfielder, Dani Ceballos, pounced on Yerry Mina with his cleats up, causing the Colombian central defender to aim a quick elbow to the Spanish ribs, causing him to fall, a bit theatrically, to the ground.
"They should have both gotten red cards and it's hard to understand why the VAR didn't intervene," Hackett said. Caught offside.
"I notice that the Match of the Day did not show it either."
Fortunately for both players, neither of them were seriously injured, and Mina even shook hands with her opposite number directly afterward, showing him a usual smile.
However, it brings VAR's role in the game back into focus more clearly. At this rate, technology, or more accurately the people who play it, will be dying by the end of the season.
Source link