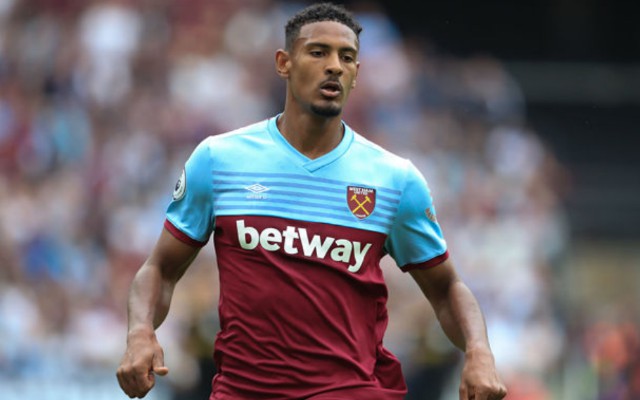 This post contains affiliate links. "As an Amazon Associate I earn from qualifying purchases."
Sometimes it's easy to read a manager's comments too much and overdo things, but this actually seems like one of those situations where the manager is using the media to do a thinly veiled dig on an underperforming player.
Sebastian Haller hasn't really impressed at West Ham this season, aside from that glorious aerial kick last week, while it's clear David Moyes is beginning to seriously regret Michail Antonio's absence.
When a star player is out, it is up to the manager to find a way to win with his alternative options, but it seems that Moyes does not believe in the Ivorian international with his comments after the game against Chelsea.
READ MORE: Video: Sebastien Haller scores a beautiful bike kick to equalize for West Ham vs Crystal Palace
They were collected by the evening standard and it looks like Haller should call his agent to see if there is any interest in a January move after this:
"I hope to get Micky back soon. If not, then we have to think what else we can do, how else we can do it. We need alternatives and options, we are a bit limited with that.
"If not, will I have to start looking in my own group to find another Marko Arnautovi? or Micky Antonio. That's what I'm going to have to try to do.
"We did a lot of good things, but not enough in either of the two areas where it mattered. We have shown that we can compete, we just need a little bit on both ends of the field that would make a difference. "
Haller only has 3 goals in 13 games so he must bear some of the blame, but comments like this are also unlikely to spur him on or boost his confidence.
Hopefully this is just Moyes speaking publicly in an attempt to beef up his transfer budget next month and he's actually saying different things to his players behind the scenes, but it's not a great look by any means.
Source link