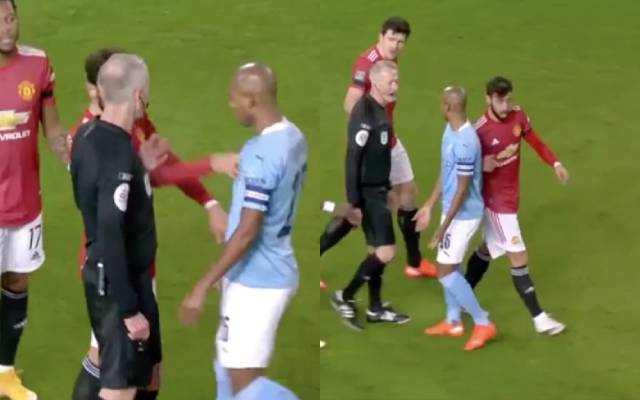 This post contains affiliate links. "As an Amazon Associate I earn from qualifying purchases."
The Manchester Derby could be accused of having lost its fierce lead in recent years, but not tonight, not with Bruno Fernandes on the pitch.
The two Manchester giants will meet tonight in the Carabao Cup semi-final. Although there are no fans within the Old Trafford confines tonight, that is not to say that emotions are not going to be high, as was demonstrated at the beginning.
Just after 10 minutes into the game, a clash between Bruno Fernandes and City veteran Fernandinho ended with the former shoving the latter in the chest, inches from referee Martin Atkinson.
It is not clear what Fernandinho said to provoke Fernandes, but it was clear enough to see his justified push in the eyes of the referee, even if the incident happened right under his nose. Hats off to Martin Atkinson for not being fooled by Fernandinho's blatant attempt to take down United's star man.

Images courtesy of Sky Sports
Source link