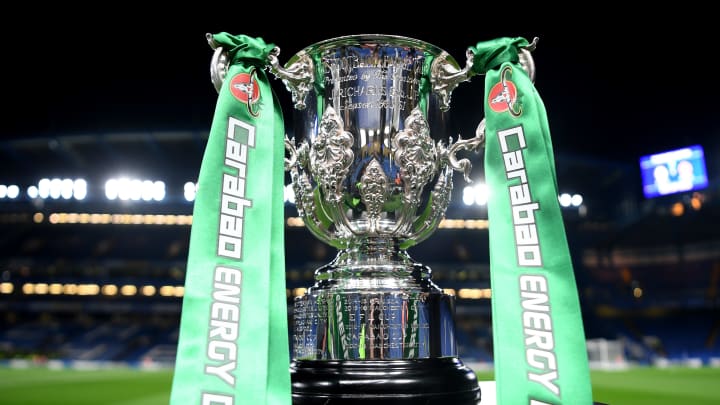 This post contains affiliate links. "As an Amazon Associate I earn from qualifying purchases."
The EFL has postponed the Carabao Cup final until April as they seek to maximize the chances of having supporters present for the most important match of the competition.
The final was to take place on Sunday, February 28. However, with the UK government moving London to Level 4 of its lockdown restrictions, it seems highly unlikely that fans will be allowed into Wembley Stadium in the next two months.
As it stands, the quarter-finals and the two-game semi-finals will go as planned, but the final will now be played two months later than planned.
A EFL statement says: "This season's Carabao Cup final has been rescheduled and will now take place on Sunday, April 25, 2021, with a kick-off at 4pm.
"The goal of the league is to organize the final with as much attendance as possible and therefore the decision has been made to move the final from its original date of Sunday, February 28, 2021, to later in the year.
"The number of fans allowed will depend on government guidance in effect at the time and the change in date later in the year is expected to give clubs and their fans the best opportunity to attend in person.
"The competition will continue this week, and the quarterfinals will be played on Tuesday, December 22 and Wednesday, December 23, with all four games live on Sky Sports."
The quarter-finals begin on Tuesday with Newcastle traveling to face Brentford in the afternoon game. Reigning champions Manchester City will face Arsenal at the Emirates, before Stoke City meet Tottenham and Everton Manchester United on Wednesday.
Man City will be looking to claim the trophy for the fourth year in a row after beating Aston Villa in the final a year ago, but will have to wait a bit longer to defend its crown should it make it to Wembley.
Source link