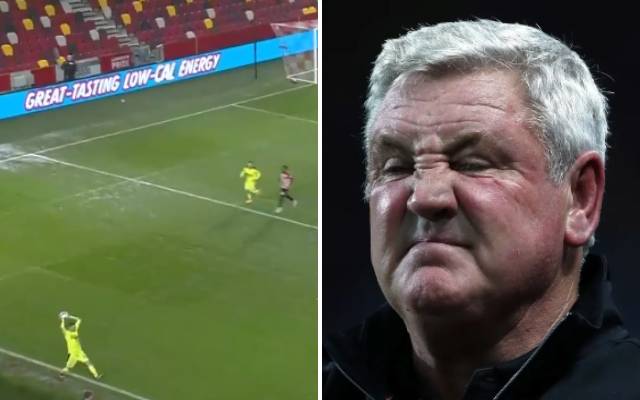 This post contains affiliate links. "As an Amazon Associate I earn from qualifying purchases."
You don't have to worry about defending when you face Steve Bruce's team in Newcastle; they will do your job for you.
That's what a 23-second clip shared by a concerned Newcastle fan has brought to the table after last night's loss to Brentford.
Magpie worshipers have a right to believe that they are going in the wrong direction with Bruce, who in all honesty was a puzzling date to begin with.
They were certainly going in the wrong direction last night, having seen their corner kick cleared for a throw-in. Somehow, somehow, he ended up back with the goalkeeper after just one kick of the ball.
Under pressure, we step in and clarify it for him. #NUFC pic.twitter.com/nKlLwmsDaU

– NUFCThreatLevel (@NUFCThreatLevel) December 22, 2020
Images courtesy of Sky Sports
This level of negativity when facing a second-tier team in a cup competition is, frankly, inexcusable. You have to think that the fans will not tolerate it if it continues like this.
Newcastle are a great club with a large and passionate fan base. We find ourselves saying this far too often, but they deserve so much better.
Source link